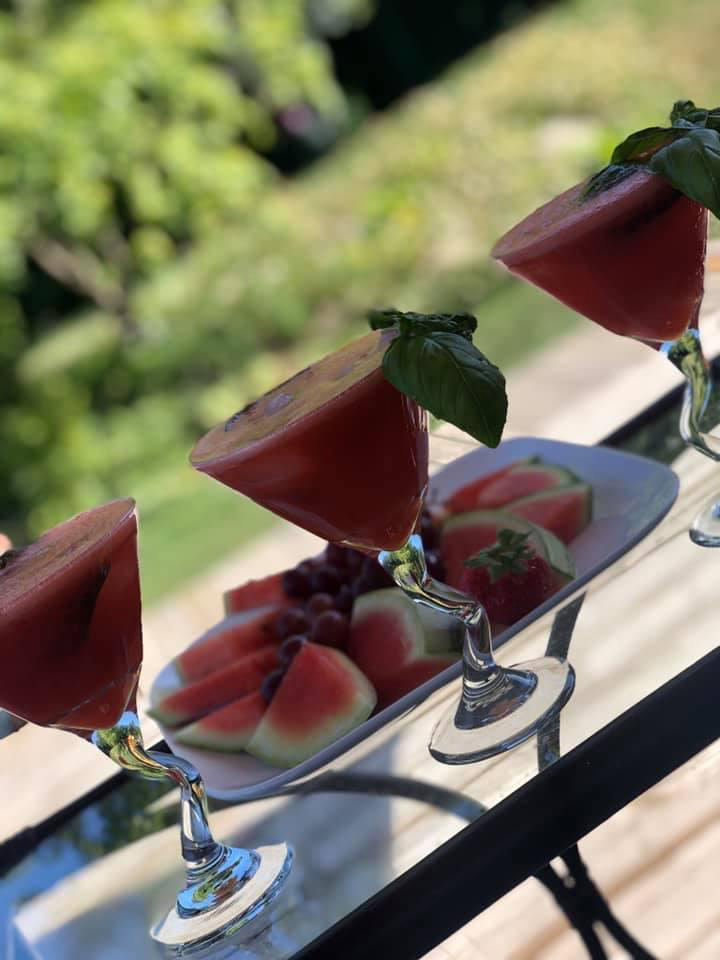 This strawberry basil gin cocktail is perfect for summer! Subtly sweet, a little tart, and truly refreshing!
Ingredients
For One Cocktail
4 oz strawberries sliced (about 5 strawberries)
1-2 tablespoons granulated sugar
1/2 oz freshly squeezed lemon juice
2 basil leaves
1 1/2 oz gin
2 oz club soda chilled
For Four Cocktails
1 pint (16 oz) strawberries sliced
1/2 cup granulated sugar
2 oz freshly squeezed lemon juice
8 basil leaves
6 oz gin
club soda chilled
Instructions
Slice strawberries and place in a small bowl with sugar. Let sit in the fridge for 10 minutes (this really gets the juices going).
Combine strawberry/sugar mixture with lemon juice and place in a blender. Blend until smooth.
Strain this mixture into a measuring cup.
In a short glass, gently muddle two basil leaves.
Fill with ice.
Pour in strawberry mixture and gin. Give it a good stir and top with club soda.
Garnish with more basil and sliced strawberries!
Take 5 seconds to rate this recipe below. We greatly appreciate it!
Notes
*Make sure you make these in short glasses!
Here is the link to the recipe source: https://showmetheyummy.com/wprm_print/20078