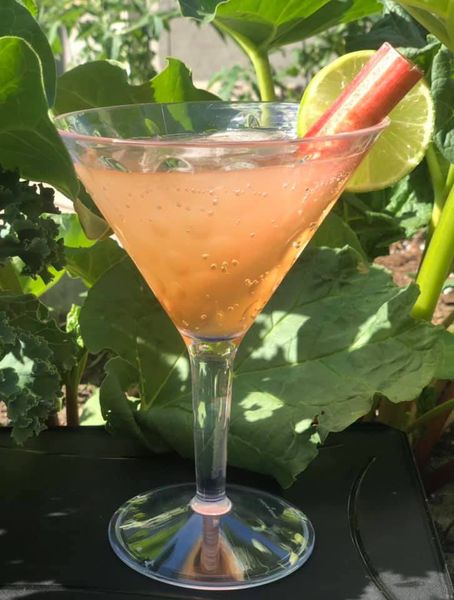 INGREDIENTS
Rhubarb Simple Syrup
2 cups rhubarb chopped (about 4 stalks)
1 cup sugar
1.5 cups water
Rhubarb Gin & Tonic
4 oz Gin
1 lime juice of
6 oz rhubarb simple syrup
10 oz tonic water
lime sliced, for garnish
INSTRUCTIONS
Rhubarb Simple Syrup
In a saucepan, combine rhubarb, sugar, and water.
Bring to a boil over medium-high heat, then reduce heat and simmer 20 minutes
Remove from heat and allow to cool completely
Strain syrup through a sieve, discarding fruit solids, or saving for another use
Rhubarb Gin & Tonic
Fill two chilled highball glasses half full with ice.
Add 2 oz gin to each glass
Add ½ lime juice to each glass
Add 2 tablespoon rhubarb syrup to each glass, or to taste
Top up each glass with chilled tonic water
Garnish with lime wedges and or slices
Cheers!
Source: https://www.thefoodblog.net/rhubarb-gin-tonic-cocktail/