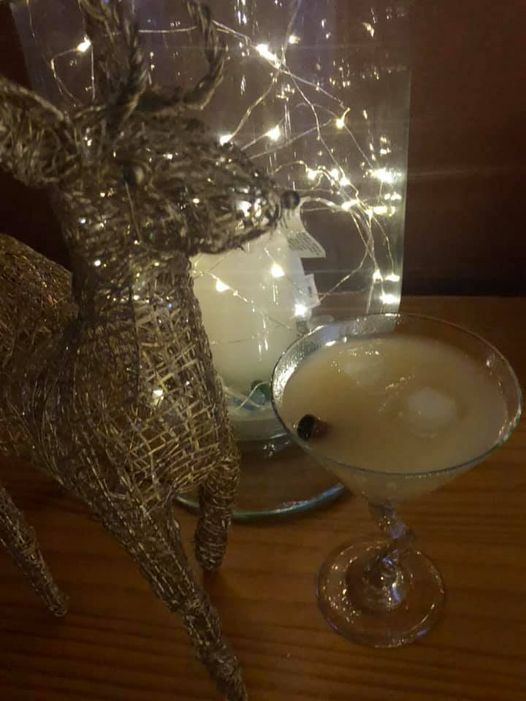 Bumblebee
made a delicious Oak Aged Pear Cocktail over Christmas she'd like to share with you, she used Ungava Aged in Oak Barrels
INGREDIENTS:
1 1/2oz oak aged gin
3-4oz pear nectar
Tiny dash of cinnamon
1 drop of vanilla extract
Light drizzle of honey
Half of a lemon – juiced
Cinnamon stick to garnish (optional)
INSTRUCTIONS:
Fill a double old-fashioned or high ball glass with ice.
Pour in the gin and pear nectar. Add the cinnamon, vanilla and honey to the glass. Squeeze in half a lemon's worth of juice.
Mix by pouring into a cocktail shaker or another glass, give it a shake or stir well, then pour it back into the original glass. garnish with a cinnamon stick.