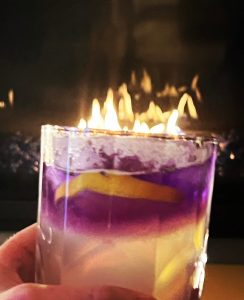 LEMON ELDERFLOWER COCKTAIL:
INGREDIENTS
– 2 oz Empress 1908 Gin
4 oz Elderflower Tonic
– 1 oz Freshly Lemon Juice
– ½ oz Simple Syrup
– Lemon Wheel & Edible Flowers (to garnish)
METHOD: Add the lemon juice, simple syrup and
tonic to a glass filled with ice and stir well. Float the
gin on top for a fun ombré effect, but stir before
serving!
Sip responsibly!
Source: https://www.facebook.com/Empress1908Gin/