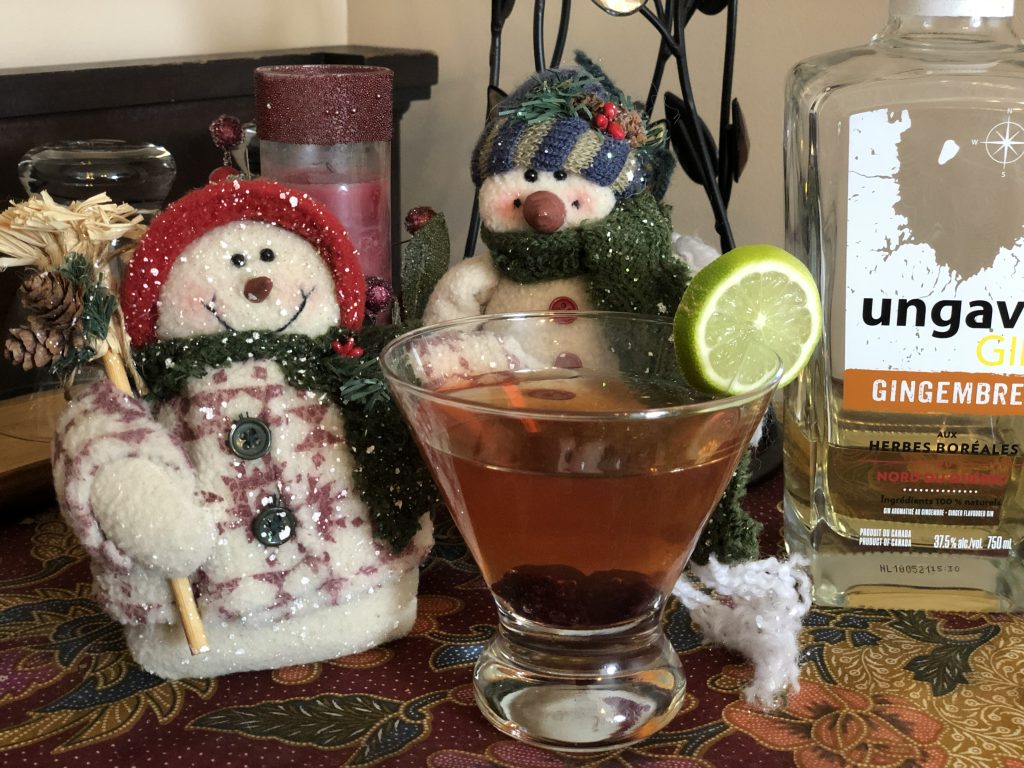 HOLIDAY CRAN-GINGER COCKTAIL
INGREDIENTS
1oz Ungava Wild Ginger Gin
1oz Grand Marnier liqueur (or other orange liqueur)
3oz Cranberry juice (100% juice)
slice of lime (garnish)
METHOD
Simply mix all liquid ingredients and add your garnish.
This drink started off as a simply ginger gin with cranberry juice (which is equally delicious), but the addition of the orange liqueur makes it a cocktail.
Ungava ginger gin was chosen because it has a strong ginger flavour which is maintained in this cocktail.