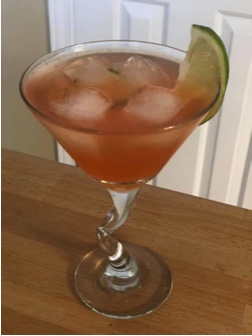 Garnish With Lemon
Let the flavors of spring shine through in this Aperol Gin Cocktail recipe.
INGREDIENTS2 slices cucumber6 ounces Gin2 ounces Aperol
2 ounces lime juice
2 ounces simple syrup
splash of club soda
lime for garnish
INSTRUCTIONS
• Muddle the cucumber in the bottom of a shaker.
• Add Aperol, gin, lime juice, and simple syrup.
• Shake vigorously to combine.
• Strain into 2 low ball glasses filled with ice.
• Top each glass with a splash of club soda, garnish with a lime slice and serve.
NOTES
• Gin – This particular cocktail pairs really well with Hendrick's Gin, but believe me, I've made it with Tanqueray and Bombay gins, as well! The flavor of the gin shines through so be sure to use your favorite.